Seven Fantastic Watches That Have Been Inspired by Motorsports
For as long as I can remember, I have been absolutely fascinated by motorsports. I just really enjoy watching all of the drivers showcase their amazing talent in the most beautiful vehicles in the world. The first motorsport watches were created back in the 60s as a means to allow drivers to monitor their lap times accurately. Before then, they had to drive with large stopwatches strapped to their arms. Below I am going to take a closer look at some of the best motorsport watches that are available on the market at the moment.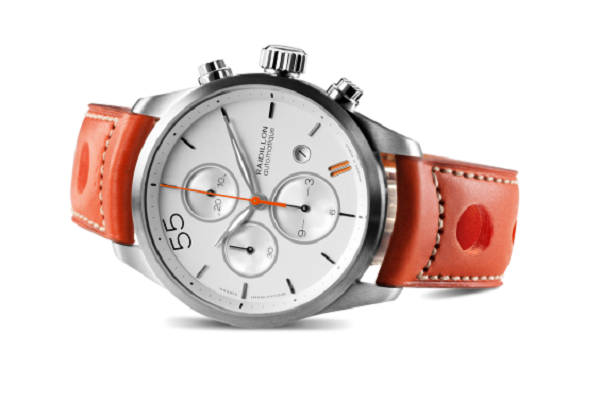 Raidillion Design Chronograph Automatic // 42-C10-126
Raidillion are a Belgian watchmaker and they have named this particular watch of theirs after a well-known difficult corner on the Spa circuit – one of the most popular Formula 1 racing venues. It is a limited edition watch that has a Swiss-made self-winding mechanism that is visible when you turn the watch over. If you want to get your hands on one of these, then it is going to set you back just under $3,000.
Christopher Ward C9 DB4 VEV Limited Edition
The dials and numbers that you will find on this rare watch are obviously indicative of a racing inspiration, but this watch goes back further than the majority of watches that have been inspired by motorsports. As well as being really stylish, this watch actually contains a section of paneling from an original Aston Martin DB4 Zagatos. If you want to buy this watch, you will need to fork up just under $4,000.
Omega Speedmaster Racing Co-Axial Chronograph
This really is a masterpiece by Omega. The Speedsters that came before this one were all used by astronauts that were involved with the last six lunar missions that NASA has launched. This new Speedster has a sapphire crystal cover that is scratch resistant and there is the option of having a tire-tread strap. If you want to purchase this watch, it will cost just a little under $3,000.
TAG Heuer Monaco Carrera 11
The legendary Steve McQueen had an original Heuer Monaco while acting in the racing film, Le Mans. This actually helped to make the Monaco one of the most sought-after watches in the 20th century. This newest release is a recreation of the that famous watch from the movie, with some modern updates thrown into the mix. Want to buy this watch? Well you can if you happen to have just under $4,500 to spare.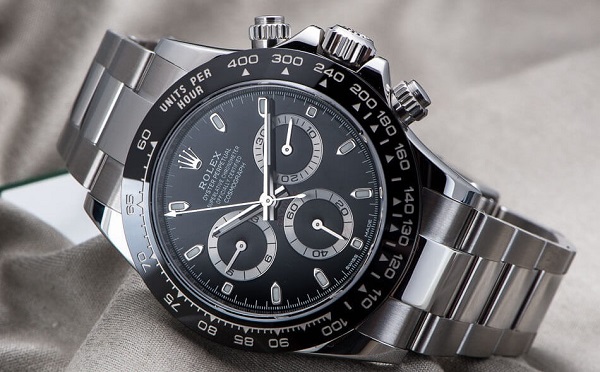 Rolex Chronograph Daytona
This watch gets its name from Florida's Daytona International Speedway. The very first Rolex Daytona was created with racing professionals firmly in mind way back in 1963. The watch has remained very popular since then. However, the most famous owner of such a watch was not a racing aficionado, it was actually Paul Newman, a famous actor. It is said that wore his watch every single day from 1972 until 2008. Nowadays, Daytona Rolexes come in a wide variety of colors and can measure speeds of up to 400mph. As it is a Rolex, buying one will set you back anywhere in the region of $10,000 to $30,000.
Breitling for Bentley Supersports Chronograph
This is another limited edition as there are only 1,000 of them in circulation. It has 100m water resistance and comes in a titanium case. They were produced to coincide with the launching of the Bentley Continental Supersports, which is the car-maker's fastest car yet. A fun fact for the day is that this car actually holds the record for the fastest speed on ice. Want to purchase this classy looking watch? Well, to do so, you will need to hand over a crisp $7,500.
Tissot T-Race Moto GP
There were 3,333 of these watches produced and they come in a box that imitates a MotoGP crash helmet. Apart from the case, the influence of MotoGp can be seen in the carbon effect clockface, the brake disc bezel, and the rear suspension rod that us used to keep the watch attached to the strap. This watch costs just under $1,000, making it the cheapest watch on this list by a distance.